Calibration for PureBallast
For your Alfa Laval PureBallast system to function correctly, all sensors and transmitters must provide correct values to the control system. Calibration by Alfa Laval is a simple and cost-saving way to make sure they do.
What we do
During the service, we calibrate or – where necessary –replace sensors, transmitters and metering equipment. By doing this for multiple components at once, time and money are saved in the calibration process.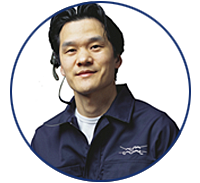 Please contact us for questions and service requests.
For marine emergency service, please call +46 4636 7700.
Benefits
You can be certain of system performance
You know that all sensors and transmitters work as they should
Your system retains its type approval
You save time and money when multiple components are calibrated at once
Scope of supply
Reactor UV sensor*
Calibration certificate
* Applies only to certain PureBallast systems. Calibrated by exchange.
Scope of service
During the service, we calibrate the following equipment:
Flow meter
Reactor UV sensor*
Reactor temperature transmitter
Reactor temperature switch
Reactor level switch
Pressure transmitter – main
Pressure transmitter – filter
Pressure transmitter – lamp drive cabinet
Pressure gauge
Other 360° Service Portfolio services for your equipment
Recommissioning for PureBallast

Performance Audit for PureBallast

Installation Supervision for PureBallast

Condition Audit for PureBallast