Marine and Diesel Upgrades
For customers in the marine and diesel industries, Alfa Laval offers a wide range of upgrades – from individual separators, separator modules and entire separation systems to heat exchangers, fresh water generators, filters and tank cleaning equipment through to upgrading kits for equipment and control systems and audit and consultancy services for your processes and equipment.
Separator upgrades
Upgrading kits for Purifiers to Alcap separators - Enables ship owners and operators to purchase, safely treat less costly fuels with varying viscosities before injection into the engine, and realize fuel and maintenance cost-savings.
Reconditioned Alfa Laval separators – Provides a safe, efficient and cost-effective solution for equipment replacement that lasts the lifetime in your installation. Fast delivery and up to 50 per cent less expensive than a new separator.
Upgrading kits for separator controllers – Provides improved separator monitoring and control through advanced monitoring and control technology.
Oil Saving Kits – Enhances operation of MOPX 309/310 separators manufactured before 1992 through key component replacement that results in significant savings by reducing oil replacement costs and oil losses by up to 50%.
Oil saving kit for Alfa Laval separators
Heat exchanger upgrades
Temperature controller MTC 80 – Improves control of the motor-driven regulating valve that keeps heated oil in plate heat exchangers, heaters, and other steam or thermal oil heaters at a constant temperature.
Viscosity Control System, Viscochief MKII – Automatically monitors and controls fuel oil viscosity to optimize burning efficiency of booster systems equipped with HEATPAC electric heaters, steam/thermal oil heaters or conventional capillary viscometers.
Automated Fuel Changeover System (ACS) – ACS is a reliable and fully automatic system driving fuel changeover, providing cooling capacity for light fuel and able to handle up to 3 different fuels. ACS can be installed on Alfa Laval's fuel conditioning module or other booster system from any supplier.

Automated Fuel Changeover System (ACS)
How can we help you?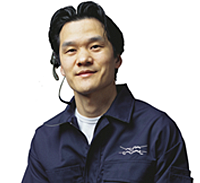 Please contact us with any queries or questions.
Other upgrades
Oil separators, systems and modules
Bilge and sludge handling systems
Cooling and heating systems
- Plate heat exchangers
- Brazed heat exchangers
- Electric oil heaters
- Shell-and-tube heaters
- Air heat exchangers
Fuel conditioning systems (FCM)
- Automated Fuel Changeover System (ACS)
Filters for oil treatment
Fresh water generators
Tank cleaning equipment
Sub-systems
Alfa Laval consultancy services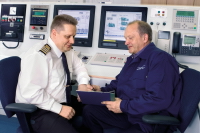 To optimize your equipment, Alfa Laval conducts system surveys to optimize performance of your oil treatment, engine cooling, freshwater generation, tank cleaning and other systems and recommends actions to improve operations.