Unique Mixproof Tank Outlet
Same basic advantages as the unique mixproof valves but specially designed for mounting directly on the tank wall at the inlets and outlets. For tank inlet and outlet applications, the Unique mixproof tank outlet (TO) valve offers full drainability and provides cleanability all the way up to the tank without any risk of cross-contamination.
Cost effective tank outlet mixproof valve
Alfa Laval Unique Mixproof TO valves feature two independent plugs. It is the choice for hygienic installations enabling safe filling or emptying of tanks.
Exceptional spillage-free operation
A state-of-the-art double-seat design provides long-lasting, spillage-free operation thus minimizing the risk of product contamination. The use of double lip seals provides added protection to ensure safe and hygienic operation.
Easy valve to maintain and clean
Unique mixproof valves feature a top-loaded design, making maintenance fast and easy. It also features no adjustable components, a maintenance-friendly actuator and built-in leakage detection on all seals. Unique mixproof valves meet most hygienic standards and can be supplied with the optional SpiralClean cleaning system.
You get the full benefit of using Unique mixproof valves by combining them with Alfa Laval ThinkTop and ThinkTop Basic valve sensing and control units.
Valve clusters - customized flow solutions
We are specialists in providing pre-built valve clusters customized to meet specific, individual requirements.
Our expertise helps ensure you the most efficient flow management, using as few components as possible and dealing effectively with key issues that include thermal cycling, cleanability, drainability and flow control.
Alfa Laval valve clusters can be supplied pre-assembled and pre-tested as well as fully wired and with all the necessary pneumatic tubing, junction boxes and control panels pre-connected.
This means you can bring even complex installations online as quickly as possible, saving time and avoiding lost revenue associated with on-site troubleshooting and downtime.
For more information, please refer to Documentation and to the Selection Guide.
For cost-effective alternatives to the Unique mixproof valve range, Alfa Laval also offers standard SMP mixproof valves.
Product benefits
Cost effective
Safe and hygienic operation
Easy to maintain and clean
Valve Matrix - an example of a valve matrix with five tanks
Construction
The unique mixproof valve concept is based on a series of base components, including valve body, valve plug, actuator and cleaning options and accessories that support a wide range of applications. Using these components, you can build a Unique mixproof valve to match your exact process requirements.
To facilitate maintenance, the Unique mixproof valve also features leakage detection holes that provide advance notification of wear or damage to static o-rings. Operators can visually inspect the valve at any time without having to disassemble it.
Operating principle
The Alfa Laval Unique mixproof valve is a normally closed (NC) valve that is controlled from a remote location by means of compressed air.
To separate the two liquids, the valve has two independent plug seals. The space between the two seals forms an atmospheric leakage chamber. In the rare case of accidental product leakage, the product flows into the leakage chamber and is discharged through the leakage outlet.
When the valve is open, the leakage chamber is closed. The product can then flow from one line to the other without spillage. The valve can easily be cleaned and protected against the effects of water hammer according to the specific requirements of the process and the configuration of the valve. (There is no product spillage during valve operation).

SpiralClean system
To ensure the hygienic operating condition of its Unique mixproof valve range, Alfa Laval offers its SpiralClean system to clean the upper and lower balanced plugs and leakage chamber of the valves. Using less cleaning fluid, utilities and time, SpiralClean cleans more thoroughly and efficiently than conventional externally connected CIP devices. All external CIP devices for Unique mixproof valves include the SpiralClean design as standard.
Another big benefit: SpiralClean enables the Unique mixproof valve to operate under aseptic-like conditions, creating a steam barrier to the atmosphere upon applying steam to the CIP pipes.
Options
3-A version available upon request
Product wetted seals HNBR, NBR or FPM
Male parts or clamp liners in accordance with required standard
Control and indication: ThinkTop or ThinkTop Basic
Side indication for detection of upper seat lift
360
°

Service and maintenance videos
Alfa Laval Unique mixproof valves - replace product-wetted seals
Alfa Laval Unique mixproof valves - replace radial seal
Alfa Laval Unique mixproof valves - replace axial seal
Save water with ThinkTop
Do something good for the environment and save up to 95% in CIP liquid when cleaning your valves. Innovations like ThinkTop sensing and control units make more efficient use of resources while safeguarding process hygiene. Add ThinkTop to your valves to optimize your processes.
Part of a broad valve range
Alfa Laval offers a comprehensive range of valves intended for hygienic applications in the dairy, food, beverage,home care, personal care, biotechnology and pharmaceuticals.
For a broader valve range, explorer the different product categories: ball valves, butterfly valves, control/check valves, diaphragm valves, double seal valves, regulating valves, safety valves, sample valves, shutter valves and single seat valves.
Ten top tips - Valves
Here are some tips and service videos to show how you keep your hygienic valves in tip top condition
Food Logic
Alfa Laval's hygienic equipment combines high performance with gentle handling to preserve sensitive ingredients. Keeping up with the food industry trends and addressing four key challenges; supplying food products to consumers at a competitive price, getting the most from raw materials, reducing waste and emissions, and delivering safe and hygienic food products.
Product catalogue
Alfa Laval's hygienic equipment product catalogue "Close at hand" includes product leaflets, performance curves, links to animations, brochures and price lists for ordering purposes.
CAD portal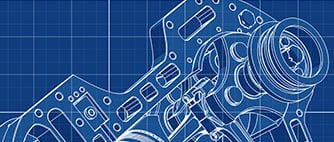 Download the product models in Neutral or Native CAD file formats. It is also possible to download 3D PDF files.
Animations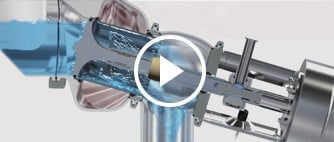 Visit the animations site and take a look inside a product to see and understand how it works. 
near Newsletter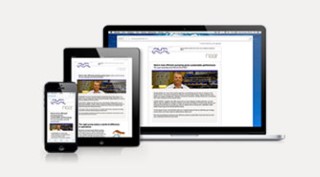 To keep you updated on important sustainability issues and opportunities in your industry and processes.