Alfa Laval MultiJet Rotary Jet Head tank-cleaning range provide exceptional cleanability, better end-product quality, greater overall output and reduced operating costs. They are designed for industrial application, such as paint, steel, Pulp & Paper, chemical applications. Available in various sizes and different configurations covering any tank size.
Cost-effective cleaning
Toftejorg rotary jet heads provide high cleaning efficiency at significantly reduced cycle times to meet the tank-cleaning requirements of various process industries ­­­– from the pulp and paper and chemical processing industries to the bioethanol and starch industries. Toftejorg rotary jet heads also provide measurable savings by cutting energy, chemicals and water consumption for virtually any tank size and configuration.
To achieve the best cleaning results, Toftejorg rotary jet heads use an optimized jet impact pattern to ensure efficient distribution of rinse water to all inner tank surfaces. The high-impact dense spray pattern removes any residue after the production cycle more quickly and effectively than the much more expensive and time-consuming cleaning methods of soaking in chemicals or manual cleaning. Self-draining and self-cleaning, inside and out, all Toftejorg rotary spray head devices comply with Good Manufacturing Practice. The Alfa Laval Rotacheck system verifies every cleaning cycle to ensure compliance with today's strict standards.
Performance reliability and long service life
Capable of operating at pressures of less than 0.3 bar, Toftejorg rotary jet heads offer very low inner resistance. However, for optimal cleaning performance, the recommended operating pressure is between 5 and 12 bar. For over half a century, rotary jet head and rotary spray head technology has proven successful in providing reliable and repeatable cleaning performance and a long service life.
Cost-effective maintenance with minimal downtime
Proper maintenance is critical to optimizing any tank cleaning system, improving performance and extending nozzle life. Spare part service kits are available with full parts traceability to facilitate parts replacement and provide customers with complete documentation. Upon request, a video clip of maintenance procedures can be supplied.
Cleans with concentrated jets and 360° coverage. Highest impact and lowest liquid consumption in shortest time.
High product integrity
To ensure product integrity and extend equipment service lifetime, all Toftejorg rotary spray head devices are made of safe and non-reactive hygienic materials. Upon request, 3.1.B certificates to show conformance with EN 10204 and ATEX category 1 certificates for to show conformance with the Atex 94/0/EC Machinery Directive can be supplied.
Documentation
All Toftejorg rotary jet heads are supplied with operator's manual, CAS selection criteria (CAS is Alfa Laval´s design and selection tool) and appropriate certificates, such as 3.1B or ATEX certificates. To determine the right parameters for a specific tank, optional TRAX software may be used to simulate actual cleaning performance of a specific Toftejorg rotary jet head configuration – prior to finalizing specifications and before installation.
Product benefits
60% faster cleaning = more time for production
High impact cleaning in a 360° repatable cleaning pattern
Control of CIP through validated cleaning
Saves up 70% of your cleaning cost
Hygienic safety by reliable and predictable cleaning performance
The range of MultiJet:
MultiJet 25

MultiJet 40

MultiJet 50

MultiJet 65
Dynamic tank cleaning machines
The high-impact jet stream from the four nozzle rotary jet head is preprogrammed to cover the inside of the tank in a successively denser pattern. This provides a powerful mechanical impact, using a low volume of water, acid or caustic. A faster tank cleaning cycle also cuts energy consumption.
The flow of the cleaning fluid makes the nozzles perform a geared rotation around the vertical and horizontal axes. In the first cycle, the nozzles lay out a coarse pattern on the tank surface. Subsequent cycles gradually make the pattern more dense, until a full pattern is reached after eight cycles. This all takes place automatically and provides users with an effective path to quality assurance guarantees in tank cleaning, complete with all the necessary documentation.
Toftejorg rotary jet heads are ideal for cleaning processing, storage and transportation tanks and other vessels used in process, sanitary, pharmaceutical and other industries.
The high-impact jet stream from the Alfa Laval MultiJet rotary jet head covers the entire surface of the tank interior in a successively denser 360° pattern. This achieves a powerful mechanical impact with a low volume of water and cleaning media.
Upon achieving the full cleaning pattern, the tank cleaning machine will begin a new cleaning pattern and will continue to perform the next full cleaning cycle.
Part of a broad tank equipment range
Alfa Laval offers a comprehensive range of tank equipment intended for hygienic applications in the dairy, food, beverage, home care, personal care, biotechnology and pharmaceuticals.
For a broader tank equipment range, explore the different product categories: rotary jet heads, rotary spray heads, tank accessories and tank covers.
Ten top tips - Tank Equipment
Here are some tips and service videos to show you how you can keep your tank equipment in tip top condition.
Food Logic
Alfa Laval's hygienic equipment combines high performance with gentle handling to preserve sensitive ingredients. Keeping up with the food industry trends and addressing four key challenges; supplying food products to consumers at a competitive price, getting the most from raw materials, reducing waste and emissions, and delivering safe and hygienic food products.
Product catalogue
Alfa Laval's hygienic equipment product catalogue "Close at hand" includes product leaflets, performance curves, links to animations, brochures and price lists for ordering purposes.
CAD portal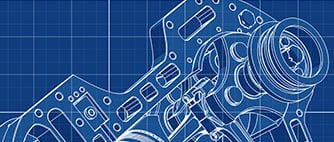 Download the product models in Neutral or Native CAD file formats. It is also possible to download 3D PDF files.
Animations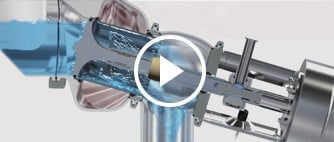 Visit the animations site and take a look inside a product to see and understand how it works. 
near Newsletter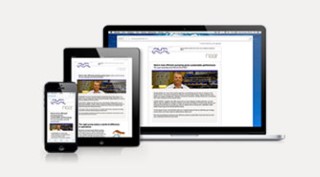 To keep you updated on important sustainability issues and opportunities in your industry and processes.