For decades, Alfa Laval has worked closely with palm oil mills in the development of reliable, efficient solutions for converting palm fruit into crude oil. Today our milling equipment can be found throughout the oil room. Designed with over a century of separation technology expertise, we offer state-of-the-art decanter and disc stack centrifuges optimized for mills, as well as dryers, pumps and much more. Discover how we can help you maximize yield and profitability.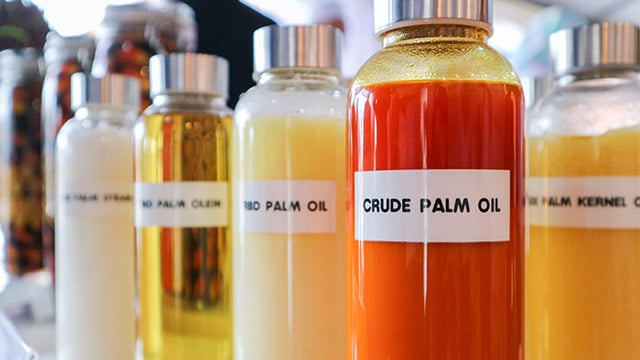 A leading, trusted partner for crude palm oil processing mills
A full range of palm oil milling equipment, including separation technologies from the industry's leading developer
Innovations for recovering a higher percentage of oil from your raw materials to increase your annual yield
New solutions for reusing processing by-products to create additional productive revenue streams for your mill
Proven, reliable equipment designed to ensure high uptime with increased energy efficiency and process sustainability
The backing of a global service network with experienced local experts who understand the demands of your business
Thanks to our long experience with many types of critical processing technology found in palm oil mills, Alfa Laval has been a leading supplier to the industry from its very beginning. Throughout that time, we have collaborated with plant owners, plant managers and consultants across the world to better understand their demands. This has enabled us to continually innovate new ideas and solutions to meet the changing needs of a complex industry. One key example is the Alfa Laval D3 PRO all-in-one process, which eliminates the need for settling tanks and dilution water. This unique approach thereby enables higher oil recovery, with lower water consumption and reduced effluent generation.
Contact us to learn more about D3 PRO and our complete mill portfolio 
Proven solutions for your milling system
Innovation for new possibilities in palm crude oil processing mills
Modern processing for minimized water use and maximized palm oil recovery
Based around our advanced, 3-phase PANX decanter, Alfa Laval D3 PRO is the industry's only all-in-one processing solution that can process undiluted crude palm oil with consistent performance, even at high capacities. D3 PRO requires no dilution water, meaning a reduction in water and effluent of up to 20% – and major OPEX savings from day one.
But that's just the start. The 3-phase separation includes light phase that is "ready-to-go" without further purification, along with possibilities for increased yield by recovering more oil from the heavy phase using a centrifuge. Additionally, the third cake phase can be used to create new products, such as fertilizer, giving your mill an additional source of income.
Simply put: D3 PRO is your one-stop solution for boosting your sustainability – and your bottom line.
A complete portfolio of conventional palm oil milling equipment
If your mill is designed for conventional palm oil processing that relies on the use of dilution water, Alfa Laval can also support you with a wide range of solutions. Our equipment is specially designed to ensure you get the highest yield possible with conventional processing, along with increased energy efficiency and reduced resource consumption.
Our portfolio of equipment includes two- and three-phase decanters for efficient separation performance; nozzle separators for separation of sludge and increased oil recovery potential; purifier solutions based on a solids-ejecting disc stack separator; highly efficient cyclone desanders for the removal of fine sand and particles from sludge water or crude oil vacuum driers and centrifugal pumps.
We are also happy to speak to you about upgrading your conventional set-up to enable increased sustainability, higher yield and reduced costs with our modern D3 PRO system.
Alfa Laval D3 PRO: the only all-in-one process for milling palm oil
Reduced water and effluent, improved yield and profitability, plus more consistent oil quality. How does D3 PRO make it possible? It's all thanks to a smart design based on a combination of proven, unique technologies from Alfa Laval: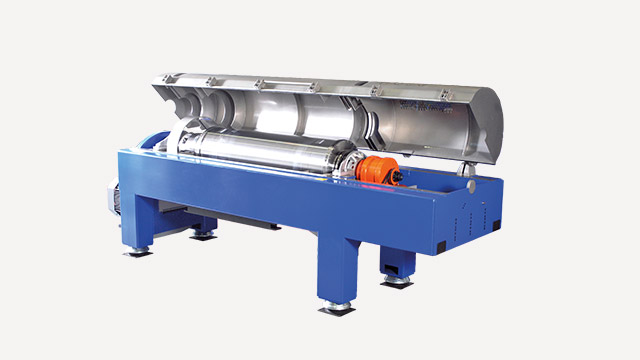 Alfa Laval PANX 800
Alfa Laval PANX 800 is a cumulation of decades of innovation and breakthrough by the Alfa Laval R&D team. This high-capacity, high-performance, 3-phase decanter is ready to meet the needs of today's palm oil industry.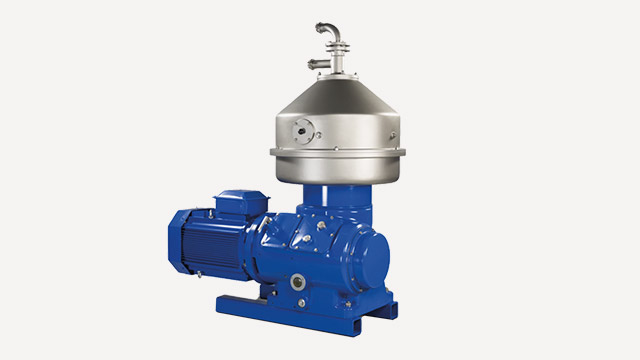 Alfa Laval disc stack separation
Based on over a century of continuous innovation, Alfa Laval's high-speed disc stack centrifuge technology makes it possible to boost your yield by recovering even more oil from the heavy phase.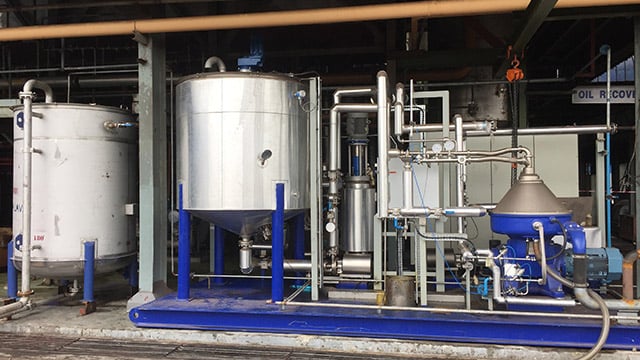 CPO washing for removal of chloride
Conducting CPO washing in the mill ensures more effective chloride removal and higher quality for the final product. Alfa Laval CPO washing solutions have a proven track record of chloride removal at levels up to 90%!
PANX 800 brings new possibilities to Ban Dung Palm Oil Industries
By investing in an Alfa Laval PANX 800 decanter centrifuge, Malaysian palm oil refiner Ban Dung has increased capacity while also reducing the level of product waste in their production. With improved energy efficiency, they have even achieved lower overall operational costs. Hear their story in this video.
Discover the Alfa Laval PANX series of palm oil decanter centrifuges for yourself.


Partnering with our customers for palm oil success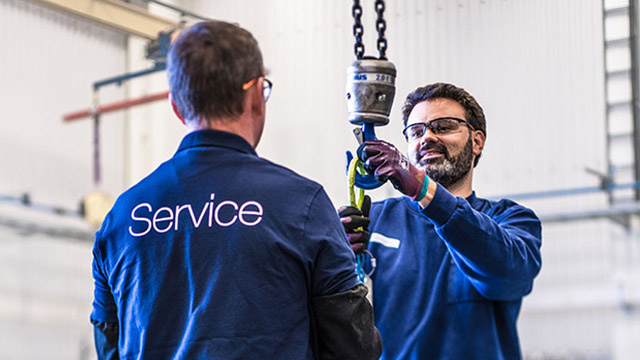 With Alfa Laval, the equipment is just the start. As our partner, you have access to a global service network of dedicated specialists who are always there when you need them to make sure you get the most from your equipment. Our offering includes a range of services and training to support reliable, long-term operation.
Thanks to our extensive experience with palm oil producers, we can also provide unique expertise to improve the performance of rotating equipment used in palm oil processing. Our service technicians can provide guidance on the correct service intervals for ensuring continued efficient production based on knowledge of your processes. And with service centres located in major palm oil producing regions, we are always close by to bring you fast service and troubleshooting when you need it.