Ten top tips for Alfa Laval AS-H Belt Thickeners
Ten top tips to keep your Alfa Laval AS-H Belt Thickener in tip top condition
Ensure the key operating parameters (belt speed, solids density, feed rate) match the original design specifications.


Keep polymer mixing valve manifold and injection ring clean.


Check and keep a uniform sludge thickness across the belt.


Check belt seam and integrity regularly.


Monitor and maintain the spray bar. Keep nozzles free from debris and blockages. DO NOT over tighten the hand wheel. This could cause damage to the internal seals and a loss of wash water pressure or leakage.


Ensure the dewatering belt is properly tensioned to achieve optimized performance and belt life.


The smooth (flattened) side of the belt faces the sludge. Turn the rough side toward the rollers.


Lubricate each roller bearing per the indicated frequency noted in the O&M manual lubrication schedule. Use only lubricants listed in your O&M manual.


Keep service area and belt thickener surroundings clean. Always clean parts thoroughly before assembly.


Use only genuine spare parts for guaranteed performance, reliability and equipment life. Maintain stock of key spares like grease, oil, and process wear parts.


How can we help you?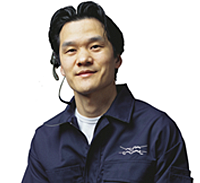 Please contact us with any queries or questions.
Alfa Laval AS-H Belt Thickeners