Ten top tips for the Alfa Laval LKH pump range
Ten top tips to keep your Alfa Laval LKH pump in tip top condition
Make regular service and maintenance to be able to perform optimally.


Check the pump visually on a regular basis to ensure that you discover maintenance needs early when they are easy to solve.


Schedule preventative maintenance after 12 months to avoid unscheduled downtime and to maximize lifetime and value.


Check to ensure that the Alfa Laval LKH Pump is operating in accordance with recommended design parameters.


Observe the technical data during installation, operation and maintenance and pay special attention to the warnings indicated in the documentation!


Check to make sure water has been connected so that the shaft seal does not run dry. Dry running will damage the shaft seal and could lead to a damaged pump.


Always rinse well with clean water after using a cleaning agent.


If design parametres change, e.g. capacity/pressure/new liquid check in the Alfa Laval Configurator or with Alfa Laval if the pump is still suitable for the application.


Always keep an Alfa Laval service kit in stock to avoid unplanned downtime.


Watch Alfa Laval's 360° Service and Maintenance videos to learn how to perform simple maintenance on your Alfa Laval LKH pumps.
How can we help you?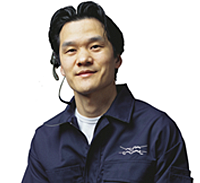 Please contact us with any queries or questions.
Alfa Laval 360° Service & Maintenance
How to change product-wetted seals and how to change a flushed shaft seal on the Alfa Laval LKH centrifugal pump range

How to change product-wetted seals and how to change a single shaft seal on the Alfa Laval LKH centrifugal pump range

How to change product-wetted seals and how to change a double mechanical shaft seal on the Alfa Laval LKH centrifugal pump range
How to change product-wetted seals and how to change a single shaft seal on the Alfa Laval LKH Prime pump range

How to change product-wetted seals and how to change a double mechanical shaft seal on the Alfa Laval LKH Prime pump range