Repair for freshwater generators
If your freshwater generator experiences unusual variations in operation, a breakdown or even excessive wear, it is important to secure quality repair with minimal downtime. Alfa Laval experts are always close by to return your freshwater generator to optimal performance.
What we do
Under your supervision, specialized Alfa Laval service engineers inspect your equipment to identify service needs. This can be done during preventive maintenance work, before a breakdown actually occurs. Our experts also determine whether the repair would best be handled at an Alfa Laval service centre.
At a service centre or on board, our experts repair your freshwater generator as agreed. Our state-of-the-art service centres, which all provide the same high-quality service, are strategically located worldwide to minimize transport times.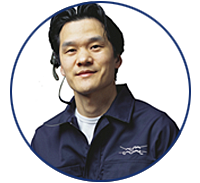 Please contact us for questions and service requests.
For marine emergency service, please call +46 4636 7700.
Benefits
Minimize downtime – quick turnaround from strategically located service centres
Ensure maximum production performance
Extend equipment lifetime
Prevent consequential damage and accidents
Scope of service
Alfa Laval experts return your freshwater generator to optimal performance using standardized repair procedures and genuine Alfa Laval spare parts.
Repair services for freshwater generators include:
Complete freshwater generator repair
Plate cleaning and change of gaskets
Pipe work
Pump overhaul*
Valve repair*
*Performed in special cases as agreed upon with the customer
Other 360° Service Portfolio services for your equipment
Cleaning Services for freshwater generators
Commissioning for freshwater generators
Commissioning Supervision for freshwater generators
Condition Audit for freshwater generators
Exchange for freshwater generator plate packs
Performance Audit for freshwater generators
Preventive Maintenance for freshwater generators
Reconditioning for freshwater generators
Redesign for freshwater generators
Replacement & Retrofit for freshwater generators
Service Kits for freshwater generators
Service Tools for freshwater generators
Spare Parts for freshwater generators
Training for freshwater generators
Troubleshooting for freshwater generators