Take process hygiene and product safety to a higher level with the Alfa Laval Hygienic line. This premium range of plate heat exchangers optimizes process hygiene and energy efficiency. Specifically developed for hygienic applications, it raises the bar on hygiene overall while reducing the carbon footprint for food, beverage, pharmaceutical and other manufacturers who demand outstanding performance and total efficiency.
Hygienic heating and cooling for maximum product safety, uptime and energy efficiency
Enhanced product safety due to unique design features on plates and gaskets
Superior cleanability due to innovative plate pattern for enhanced hygiene
Longer run times between cleaning cycles thanks to optimized media distribution
High heat transfer efficiency, minimizing the use of energy and materials
Straightforward maintenance with easy access and ClipGripTM gasket attachment 
Accelerate sustainability with the Alfa Laval Hygienic line. These premium plate heat exchangers have been developed with a focus on hygiene and reducing the use of energy, water and cleaning media.
Optimized flow distribution and a smoother plate pattern improve heat transfer efficiency, improving energy efficiency by up to 15%. These features also contribute to lowering the pressure drop by up to 10% while enabling the heat exchanger to perform the same duty.
Using 10% less steel, on average, to produce the unit compared to previous models reduces the carbon dioxide (CO2) emissions embedded in the product in a similar way. Durable and energy-efficient, these hygienic plate heat exchangers help reduce the environmental footprint of hygienic applications in food and pharma manufacturing.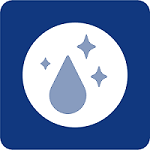 The streamlined SmoothPortTM prevents buildup and maximizes cleanability and drainability.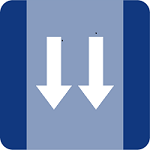 EquiflowTM optimizes media flow, enabling uniform heat treatment with minimal fouling.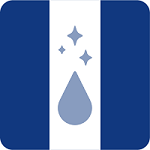 CleanChannelTM facilitates the removal of particles during cleaning, securing the highest standards of hygiene.
Hygienic line heat exchangers - Innovating hygienic performance
Minimized fouling, superior cleanability, and simplified maintenance. All come together in Alfa Laval Hygienic line—a complete range of premium heat exchangers with unparalleled hygienic performance.
SmoothPort – Optimization is in the details
If you are looking for optimized heat exchanger hygiene, you should pay extra attention to the plate port. SmoothPort is one key to the unparalleled hygienic performance of the new Alfa Laval Hygienic line range of heat exchangers.
Improving cleanability and service
After many years of supporting food and beverage manufacturers, Palle Melchart understands the importance of cleanability and easy service in hygienic heating and cooling.
Increasing efficiency and sustainability
Belen Villalba helps our customers improve their food and beverage processes. She knows the difference a well-designed heat exchanger can make.
How

Alfa Laval H

ygienic

line

plate heat exchangers work
The space between the plates forms channels. The ports at the top and bottom of the plate enable two different media to flow through alternate channels. The hot media flowing in one channel transfers heat through the thin plates to the cold media in the other channel. Counter-current flow makes it possible to achieve the highest heat transfer efficiency.
Several hygienic heat exchangers are combined in the same frame using connection plates for certain process steps, such as pasteurization. Using several connection plates enables the creation of additional sections. If a redesign is required, changing the inlet and outlet of these connection plates is easy. 
Alfa Laval hygienic liquid/liquid GPHE
Alfa Laval multi-section pasteurizer GPHE
Multi-section hygienic GPHE