Alfa Laval Unique Small Single Seat Valves (SSSVs) are fast-acting pneumatic valves that handle dosing and small flow rates in hygienic applications. Modular and cost-effective, you can easily configure valve bodies, plugs and actuators to meet your requirements for shutoff or diversion. These durable, easy-to-clean seat valves come in ½" and ¾" versions.
Cost-effective hygiene for small flows
Compact, fast-acting hygienic shutoff or changeover valve
Low total cost of ownership
Exceptional valve hygiene and cleanability
Ideal for dosing and small flow rates
Long-lasting, modular design
Safe and economical seat valve The Alfa Laval Unique SSSV is perfect for handling dosing and small flow rates that require straightforward shutoff and changeover in hygienic applications. Its space-saving footprint, robust plug design and durable seal make the Unique SSSV ideal for processes that require easy-to-configure, easy-to-operate and easy-to-clean valves. Available with valve sensing and control unit.
Exceptional valve hygiene
Minimize the risk of contamination with the unmatched hygiene of the Alfa Laval Unique SSSV. To safeguard your processes, this small, food-grade single seat valve – like all valves in the Alfa Laval SSV range ­– has a weld-free body, easy-to-clean plug and double-acting lip seal. Engineered for the dairy, food and beverage and personal care industries, the Unique SSSV is EHEDG-certified, authorized to carry the 3-A symbol and provides full traceability in compliance with the EU Food Regulation 1935/2004.
Cost effective SSSV Valve
Reduce maintenance costs due to the straightforward, hygienic design of the Unique SSSV. Few moving parts and crevice-free surfaces prolong the intervals between Cleaning-in-Place (CIP). A single contact surface between the plug and the seat minimizes the risk of contamination.
Demand hygiene and safety for small flows
Discover how Alfa Laval Unique SSSV small single seat valves will help you raise the standards of hygiene, process safety and durability while lowering the total cost of ownership.
Extend valve service life
Get more uptime due to the high sealing quality and significantly reduced wear of plug, seat and seal on the Alfa Laval Unique SSSV.
Part of a broad valve range
For a broader valve range, explore the different product categories: ball valves, butterfly valves, control/check valves, diaphragm valves, double seal valves, double seat valves, mixproof valves, regulating valves, safety valves, sample valves and shutter valves.
Operating principle
The Alfa Laval Unique SSSV small single-seat valve is an air-operated seat valve that is remotely operated by means of compressed air or manually operated. It is a small version of the well-known Alfa Laval Unique SSV with a straightforward design and few moving parts.
Construction
The Alfa Laval Unique SSSV range consists of one or two valve bodies, each with two to five ports, plug in PVDF (no elastomer), static sealing, actuator and clamp ring.
Options
Adapter for Alfa Laval IndiTop, ThinkTop and ThinkTop Basic
Control and Indication: Alfa Laval IndiTop, ThinkTop or ThinkTop Basic
Product wetted seals of HNBR or FPM
Stainless steel seal disc replacing standard lip seal
Clamp with wing nut
Clamp connection
Save water with ThinkTop
Do something good for the environment and save up to 95% in CIP liquid when cleaning your valves. Innovations like ThinkTop sensing and control units make more efficient use of resources while safeguarding process hygiene. Add ThinkTop to your valves to optimize your processes.
360° Service and maintenance videos
Alfa Laval Unique single seat valves - maintainable actuator
Alfa Laval Unique single seat valves – replace actuator bushing
Alfa Laval Unique single seat valves -replace product-wetted seals
Alfa Laval Unique single seat valves – product-wetted seals
You might also be interested in…
Unique SSV
Alfa Laval Unique Single Seat Valves (SSVs) are robust, reliable and versatile pneumatic single seat valves designed for uninterrupted production in a broad range of hygiene-critical applications.
Unique Mixproof Valve
Unique mixproof valves enable the simultaneous flow of two different products or fluids through the same valve without risk of cross-contamination.
Thinktop
ThinkTop provides real-time information about valve operating status 24/7 while helping to improve production performance and secure traceability.
Product catalogue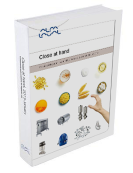 Latest 'Close at hand' online version
near Newsletter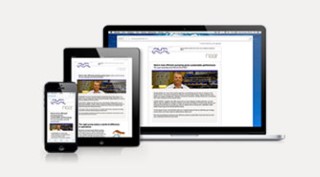 To keep you updated on important sustainability issues and opportunities in your industry and processes.