The Alfa Laval Unique Flexbody is a flexible in-line instrument housing for hygienic fluid processing lines that easily install into any piping system and enhance monitoring and control. Position up to two control or measurement instruments or sight glasses into each in-line housing. Its simple, no-dead-zone design make Unique Flexbody easy to use, maintain and clean.
Easily monitor process parameters and get the most of your hygienic fluid processing lines
Improve control, measurement and visual inspection of your hygienic fluid process lines
Higher productivity and profitability
Ensure process hygiene due to ease of cleaning—no dead zones, domes, sumps or oxidization
Two connection sizes fit all instrumentation and sight glasses
Easy to remove, clean, calibrate and maintain instrumentation or sight glasses
Alfa Laval Unique Flexbody in-line instrument housings can boost hygienic fluid processing productivity and profitability. Perfect for use in the brewery, beverage, dairy and food industries, the Unique Flexbody makes it easy to monitor critical parameters such as pressure, temperature and conductivity. Simply install the housing in any pipeline system and use the convenient clamp connections to position control and measurement instrumentation or sight glasses.
Flexible hygienic instrument housing design
Optimize process monitoring and control by customizing your piping system with the instrumentation, sight glasses and Unique Flexbody in-line housing you need. Choose from a broad range of EN 10357-A, ISO 2037, and ASME BPE dimensional standards and sizes with a hygienic internal surface finish of Ra less than 0.8 µm. Welding these into any piping system—regardless of pipe diameter—is easy. Up to two instruments or sight glasses easily fit using a clamp ring.
Two-sizes-fits-all in-line housing
Compact and modular, Unique Flexbody is simplicity at its best. Connections are independent of pipe diameters and process variables; only two connection sizes fit all instrumentation and sight glasses. Instrumentation is interchangeable and easy to remove for calibration or replacement without welding.
Hygienic, easy-to-clean instrument housing
With the Unique Flexbody in-line housing, you get reliable, hygienic process connections that are fully drainable and cleanable with Cleaning-in-Place (CIP) and Sterilization-in-Place (SIP) processes. No dismantling is required. What's more, instrumentation access creates a perfect seal, completely free of gaps or air pockets, minimizing microbial contamination risks.
Construction
The Unique Flexbody consists of hygienic stainless steel in-line housing, an o-ring and either a blind cap or two sight glasses. It can be welded into any piping system with various pipe diameters.
Operating principle
The Unique Flexbody has two openings to accommodate two instruments or sight glasses at the same time. When one or both of the openings is not being used for measurement or visual monitoring, hygienic blind caps can seal the process connections.
Options
Choose the right in-line instrumentation and/or sight glass body from these standard sizes.
EN 10357-A
Process connection F: DN 25,
Process connection N: DN40, 50, 65, 80, 100, 125, 150
ISO 2037
Process connection: F: ISO 25,
Process connection: N: ISO 38, 51, 63,5, 76,1, 101,6
ASME BPE
Process connection: F: 1"
Process connection: N: 1½", 2", 2½", 3", 4"
Materials
Housing: 1.4404 / AISI316L
Elastomer: Standard EPDM, FPM optional
Internal surface finish: Ra < 0.8 µm
Sight glass: Borosilicate glass
Part of a broad instrumentation range
Food Logic
Alfa Laval's hygienic equipment combines high performance with gentle handling to preserve sensitive ingredients. Keeping up with the food industry trends and addressing four key challenges; supplying food products to consumers at a competitive price, getting the most from raw materials, reducing waste and emissions, and delivering safe and hygienic food products.
Product catalogue
Alfa Laval's hygienic equipment product catalogue "Close at hand" includes product leaflets, performance curves, links to animations, brochures and price lists for ordering purposes.
CAD portal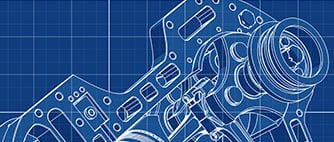 Download the product models in Neutral or Native CAD file formats. It is also possible to download 3D PDF files.
Animations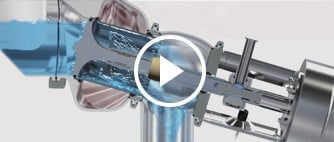 Visit the animations site and take a look inside a product to see and understand how it works. 
Ten top tips: Tank equipment
near Newsletter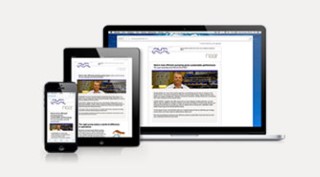 To keep you updated on important sustainability issues and opportunities in your industry and processes.