ThinkTop Basic offers simplicity of operation, standard functionality and reliable, cost-effective operation for general applications in the dairy, food and beverage, and biopharm industries.
The standard valve control
ThinkTop and ThinkTop Basic combine Alfa Laval quality with standard functionality for automated sensing and control of sanitary valves. ThinkTop and ThinkTop Basic offer a durable watertight design, a proven and inherently safe design and low total cost of ownership. ThinkTop is available in Digital, AS-Interface ande DeviceNet, ThinkTop Basic is available in Digital, AS-Interface and ATEX versions.
Tough and effective valve automation
The reliable and automated design of the ThinkTop and ThinkTop Basic contributes to process safety:
No-touch, set-and-forget sensor system with up to three solenoid valves. Detects both the condition and position of the valve stem with an accuracy of ± 0.1 mm. Set-up parameters are stored but, for greater flexibility and ease of operation, can easily be re-programmed. Because the microchip sensors are moulded directly into the control head, they are less sensitive to the effects of temperature, vibration and pressure shock.
Tolerance band. No manual adjustment of the feedback sensors is required. Valve tolerance bands as well as tolerance bands with a preconfigured default setting of ±5mm for the set-up parameters ensure operational reliability on any Alfa Laval sanitary air-operated valve.
Two PNP/NPN feedback signals controlled by a jumper on the sensor board offer basic indication functionality for energized and de-energized main valve positions.
Sturdy and durable
Engineered for operation in virtually any environment, ThinkTop and ThinkTop Basic features a robust, durable and reliable valve sensing and control assembly. Its hygienic design withstands the effects of physical impact, pollution, frost, UV radiation and temperatures up to 85°C while supporting continuous production.
Completely watertight and IP66/IP67-compliant, ThinkTop and ThinkTop Basic features the superior GORE™ protective venting technology, which prevents water condensation and the penetration of dust, water and other particles into the control head. The control head can therefore be hosed down with water or cleaning fluid without putting important settings at risk. This contributes to maximum hygiene and effectively eliminates problems associated with corrosion and external contamination.
ATEX-certified valve control
For use in potentially explosive environments, there's ThinkTop Basic Intrinsically Safe (IS) equipped with ATEX-compliant solenoid valves and feedback sensors. Durable, accurate and easy to install, ThinkTop Basic IS complies with the ATEX equipment Directive 94/9/EC, Group II, Categories 2 Gas and dust.
Retrofitting boosts performance
Upgrading older valve automation systems with advanced valve sensing and control technology can significantly lower investment, boost plant performance and cut operating costs. In many cases, the air-operated valve remains the same; only the replacement of the control head interfaces is required. Should upgrading require control head replacement, ThinkTop Basic offers fast return on investment and long-term savings on operating and maintenance costs.
Caption: Upgrading increases reliability while lowering operating costs.
Product Benefits
Durable watertight design

Proven and inherently safe design

Low total cost of ownership
ATEX-certified valve control
Construction
The ThinkTop and ThinkTop Basic sensing and control unit is a uniform modular control head that consists of a proven no-touch, set-and-forget sensor system with light-emitting diodes (LEDs), solenoid valves and valve control sensor board for connection to any PLC (Programming Logic Controller) system.
Operating principle
The sensor system accurately detects valve stem movement, the position of the valve at any given time, with an accuracy of ± 0.1mm through the use of microchip sensors. To locate the current valve position, sensor chips inside the sensor board calculate the angle between the axial magnetic field produced by an indication pin mounted on the valve stem.
The sensor system receives signals from the PLC system to energize or de-energize the air-operated valve. It then transmits feedback signals indicating the main valve position and condition back to the PLC system.
Up to three solenoid valves convert the sensor signals from electrical current into mechanical energy to energize or de-energize the air-operated valve, using the physical stimulus of an indication pin mounted on the valve stem.
Each control head fits any Alfa Laval sanitary valve and has a valve tolerance band with a default tolerance. This boosts eliminates the need to re-adjust the sensors, boosts productivity and effectively prevents operating errors.
LEDs conveniently display the main valve position, solenoid activation, setup and local fault indication on the control head.
Integrated communications
Three types of interfaces can connect ThinkTop and ThinkTop Basic to any PLC system and may be used in any combination:
Digital interfaces
AS-Interface (with 62 nodes)
DeviceNet (with 63 nodes).
For more information, please refer to Documentation.
Ease of installation
ThinkTop and ThinkTop Basic fits onto all Alfa Laval sanitary actuators equipped with mushrooms. Installation is straightforward; no special expertise, adapters or tools are required. Simply press a five-button startup sequence to initiate foolproof manual setup.
Food Logic
Alfa Laval's hygienic equipment combines high performance with gentle handling to preserve sensitive ingredients. Keeping up with the food industry trends and addressing four key challenges; supplying food products to consumers at a competitive price, getting the most from raw materials, reducing waste and emissions, and delivering safe and hygienic food products.
Product catalogue
Alfa Laval's hygienic equipment product catalogue "Close at hand" includes product leaflets, performance curves, links to animations, brochures and price lists for ordering purposes.
CAD portal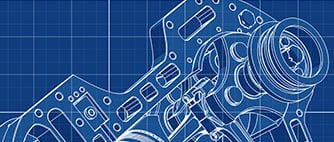 Download the product models in Neutral or Native CAD file formats. It is also possible to download 3D PDF files.
Animations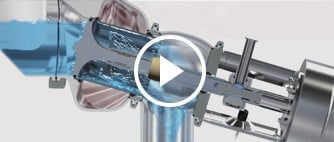 Visit the animations site and take a look inside a product to see and understand how it works. 
near Newsletter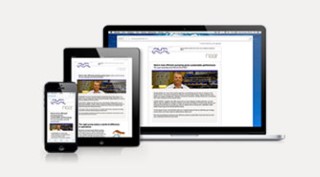 To keep you updated on important sustainability issues and opportunities in your industry and processes.
Services to extend your equipment performance
We support you with all types of services and training required for high performance and maximal ROI throughout the lifespan of your investment. With Alfa Laval as your service partner, you ensure reliable uptime and high efficiency while keeping total cost of ownership to a minimum.