Yogurt and cultured milk processing
Yoghurt and cultured milk drinks account for around 20% of the value of global dairy consumption. It is a product category that places high demands on hygienic processing and heat transfer performance. These dairy products are typically produced in continuous batch processes, where efficient changeovers are critical. Alfa Laval's range and scope of hygienic components helps processers to set up efficient dairy production processes, with the highest standards of hygiene.
On the pulse of yogurt and cultured milk processing
Fermenting milk into yogurt and cultured milk products is an age-old tradition that was once a simple process. Today's commercial processes, however, are much more complex and challenging. With consumer demand high, batch sizes as well as the variety and flavours of products have increased considerably. To ensure plant productivity, there are various aspects to take into consideration – from gentle handling of ingredients to enhance taste, texture, aroma, appearance and shelf life to hygiene, energy efficiency and plant optimization.
Alfa Laval has broad knowledge and expertise as well as a wide range of hygienic, easy-to-clean equipment for yogurt and cultured milk processing. Thoughtfully engineered, Alfa Laval heat exchangers deliver precisely controlled temperatures for optimal temperatures throughout fermentation process while our energy-efficient pumps and agitators are capable of gently handling large volumes of fermented milk with very low shear stress. This enables yogurt and cultured milk producers to get the most from raw materials, save energy and minimize the risk of contamination while enjoying total peace of mind.
Why choose Alfa Laval?
Proven reliability
Our complete range of hygienic components support the innovations, flexibility and efficiency needed to succeed
Hygienic equipment brochures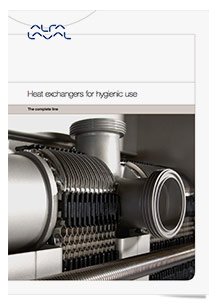 Find the information you need about our equipment for hygienic use.
Heat exchangers

Pumps

Membranes

Tank equipment

Tubes and fittings

Valves and automation

Animations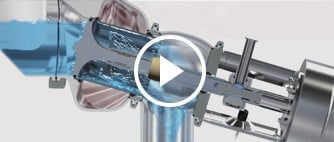 Visit the animations site and take a look inside a product to see and understand how it works.